FRONT PAGE
The front page of World Wide Science got a complete redesign. Important for us was, to create a clear looking front page. World Wide Science offers a wide range of filters to refine the search results. With our new designed page, all these filters were put under one point and so the search is in the focus again.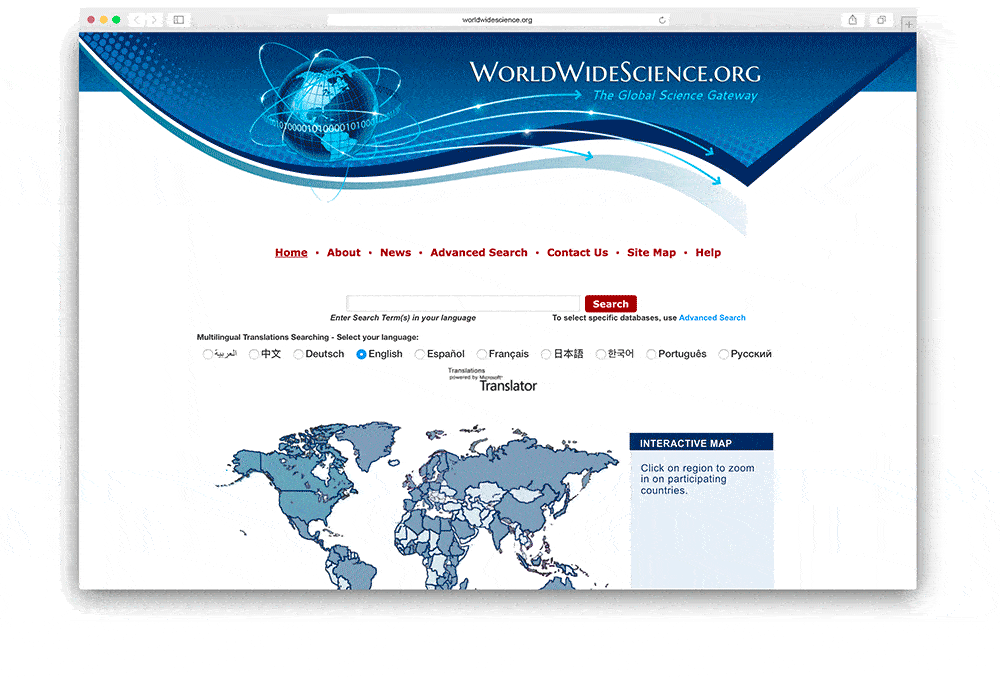 SEARCH RESULTS
On the search result page, we decided to built in a new system. Beside the normal results, we show tabs which start a new search. This search results are shown side by side, with this you can keep on searching and focus even more on the details of your search and with the also new pin function, you can pin your searched items for later use. The pinned items can be viewed on your profile. In you profile setting, you can also edit and delete pins. The filters from the old page are represented subtracted on the left site.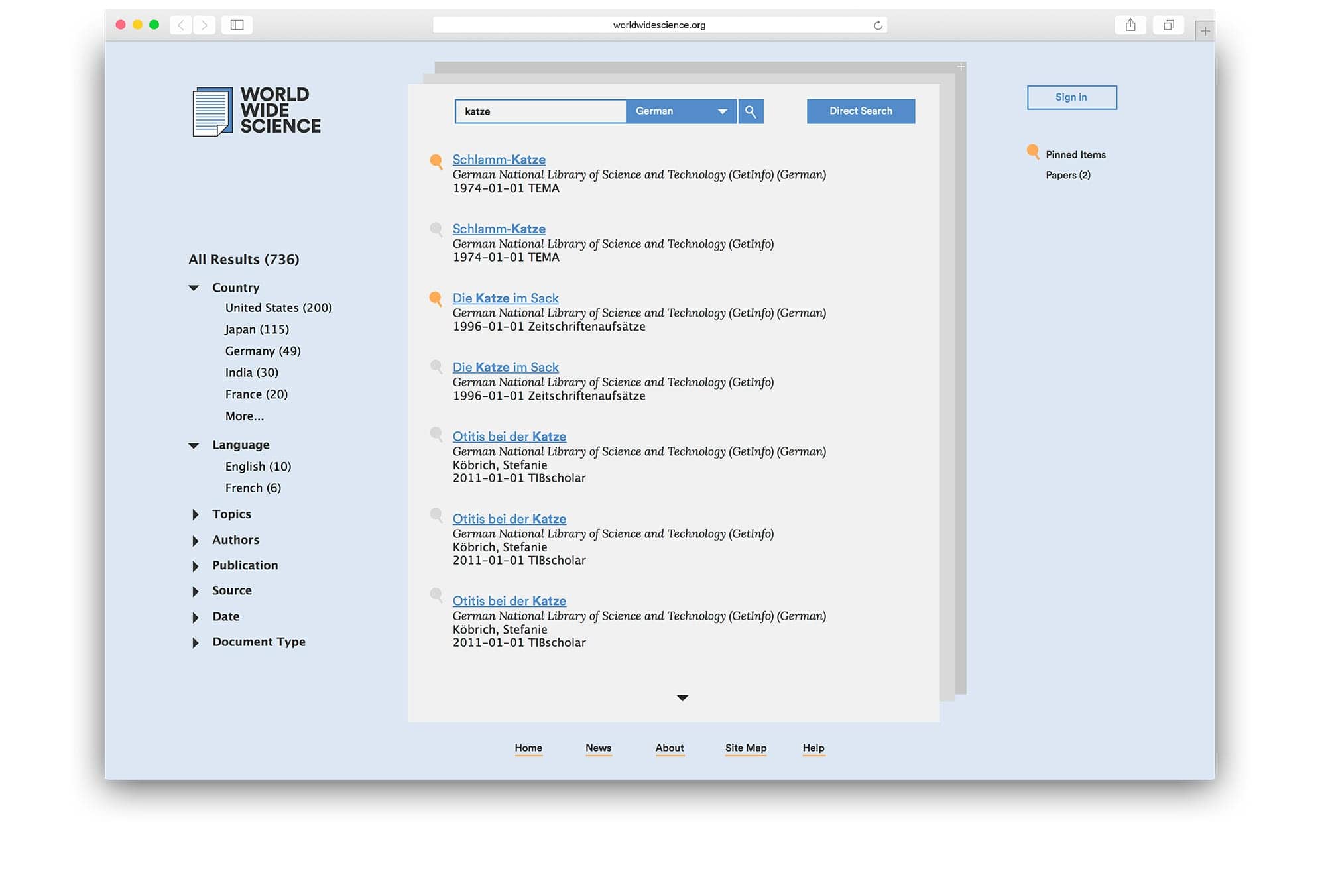 MOBILE SITE
Beside the desktop version, we also created and designed a mobile version. The mobile version is more or less a light version of the desktop site. Functions like adding more search tabs been omitted to use the format of a mobile device better. The mobile site should be used to do a quick search and pin the result to check back later on a desktop.